Hotel-Restaurant Ammerhauser
Maria Ammerhauser
Dorfstraße 1, 5102 Anthering
Tel. 06223/2204, Fax 06223/2204-62
E-Mail: info@ammerhauser.at
Web:  www.ammerhauser.at
Opening times: Daily 10:00 a.m. – 12:00 a.m. (hot meals 11:30 a.m. – 2:00 p.m. and 6:00 – 9:30 p.m.)
Hot meals served continuously on Sundays.
3 dining rooms (non-smoking): 70/45/50 seats, Outside dining area: 80 seats
At centrally located Hotel Ammerhauser, the cozy restaurant "Tradition", the contemporary restaurant "Vision" and the elegant winter garden invite you to enjoy an array of culinary treats. A romantic ambiance is offered by the wonderful, quiet guest garden with a view of the mountains. With fresh, seasonal, high-quality products from local suppliers, the chef creates classic Austrian specialties as well as clever seasonal dishes, also for vegetarians and vegans.
Special features: big "Imperial Breakfast" every 1st Sunday of the month!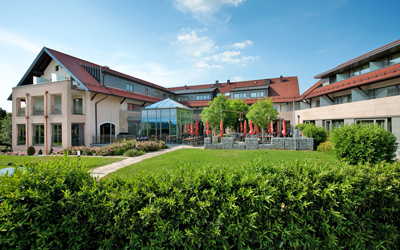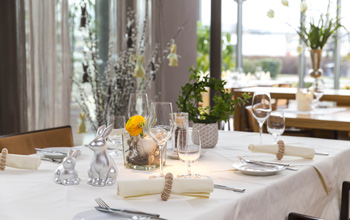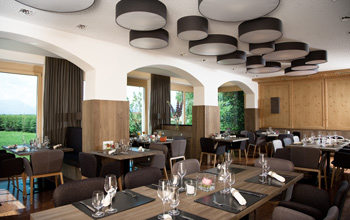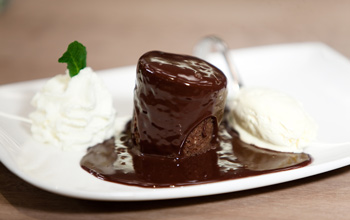 Kernei´s Mostheuriger
Marianne und Alfred Muckenhammer
Bahnhofstraße 11, 5102 Anthering
Tel. 06223/3385 bzw. 0664/4263408
Fax 06223/3385-4
Web: www.kernei.at
Opening times: Thursday from 3.00 p.m, Friday 5 p.m. – 2 a.m. Saturday 2 p.m. – 2 a.m.
(warm cuisine until 10 p.m.)
3 rooms (2 non-smoker): 60/50/35 seats; neues Salettl: 70 seats, Garden: 60 seats
Cozy restaurant with hearty regional dishes and specialties from our own farm. Spacios guest garden, large private parking, located right next to the bike path.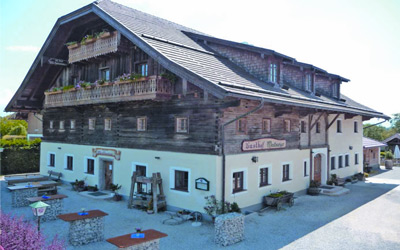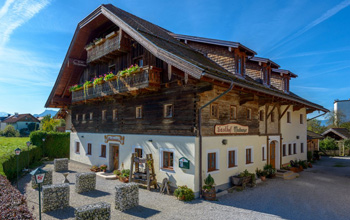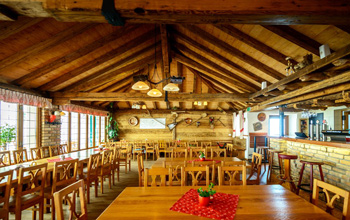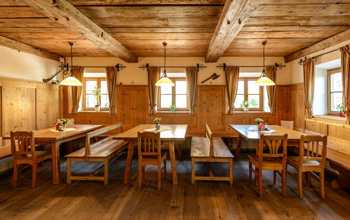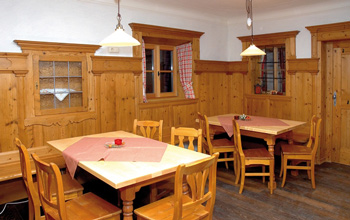 Raggei-Bräu
Johann und Manfred Stadler
Oberacharting 17, 5102 Anthering
Tel. 06223/20396
E-Mail: brauerei@raggei.at
Web: www.raggei.at
Opening Times:
Tue – Thu from 5 p.m., Fri. from noon (May-Oct), Fri. from 5 p.m (Nov-April). Sat from noon, Sunday from 11 a.m. (warm cuisine Tue-Sat till 10 p.m. Sunday till 10 p.m (Mai-Oct) and till 6 p.m. (Nov-April) Closed Monday and holidays, Please contact us for special opening
House-brewery with cozy restaurant: Pub (10 seats), original alpine cottage (70 seats) and indoor-guestgarden (30 seats). Beer-spezialities and hearty regional dishes. Shows: funny beer-kabarett (each month every first wednesday), live-music with the "Fetzenmusi". For children: children´s playground and mini-zoo.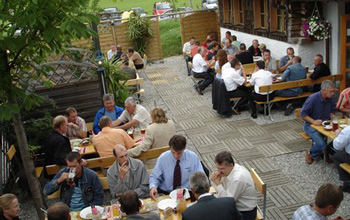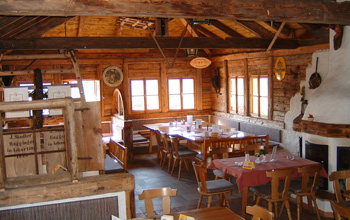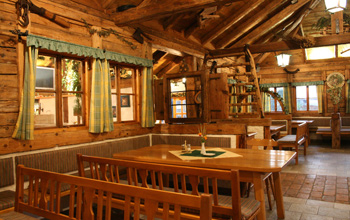 Hotel Hammerschmiede
Ernestine Stadler
Hammerschmied-Straße 9, 5102 Anthering
Tel. 06223/2503, Fax 06223/2503-77
E-Mail: info@hammerschmiede.at
Web: www.hammerschmiede.at
Opening Times:
Hotel is opened all seasons
Meals by prior arrangement
The Alte Hammerschmiede (the "Old Smithy") is the perfect setting for romantic parties and festivities, with country specialties prepared over an open fire. Advanced phone reservations required for groups of 25 or more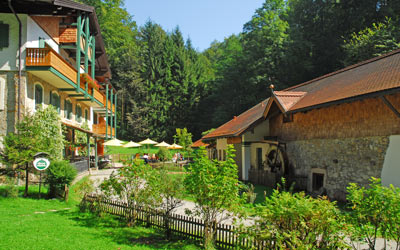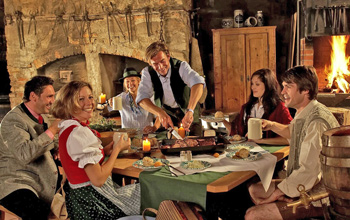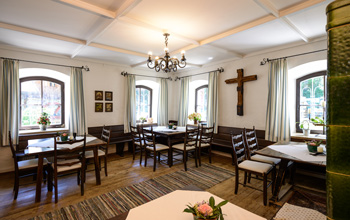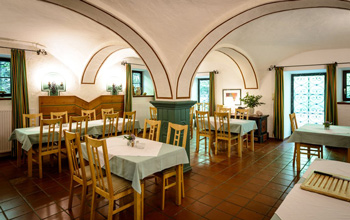 Bäckerei-Café Schmidhuber
Christian Schmidhuber
Dorfplatz 3, 5102 Anthering
Tel. 06223/3085
Web: www.baeckerei-schmidhuber.at
Opening times: Mon-Fri 6:30 am to 6 pm, Sat 6:30 am to 1 pm.
Beautiful non-smoking café with homemade pastries, cakes, pies, breakfast variations, and ice cream specialties in summer. Quiet, sunny outdoor terrace.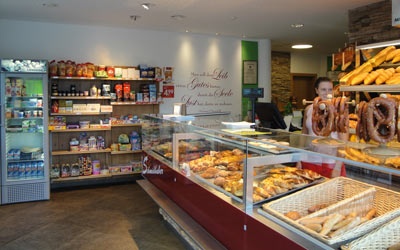 Kultur- und Veranstaltungszentrum Voglwirt
Dorfplatz 2, 5102 Anthering
Reservierung und Info:
Gemeinde Anthering Tel. 06223 2231
E-Mail: hausverwaltung@anthering.at
Web: www.voglwirt.at
Large hall: max. 300 seats / Ross-Stall: 80-120 seats
The former "Dorfwirtsaal" at Gasthof Voglwirt was converted into a multi-function events center. The large events hall, together with the smaller Ross Stall, provides the ideal setting for outstanding events in Salzburger Land. Also especially popular for weddings! Have you already been proposed to?
Get more Information and Contact: www.voglwirt.at
Ammerhauser  Hotelbar & Vinothek
Dorfstraße 1
5102 Anthering
Tel. 06223/2204
The vinotheque is open daily from 6 pm to 12 am. Offers an excellent assortment of wines, cocktails and fine cigars.
Lounge and hotel bar with smoking and non-smoking areas. Open daily from 3 pm to 12 am. In the afternoon, coffee and homemade cake and pie are served.
Bella Mare
Bistro in Anthering
Salzburgerstr. 1
5102 Anthering
W. www.bellamare-bistro.at
T. +43 0664 991 505 95
Opening hours:
Tuesday til sunday 11 am to 10 pm.