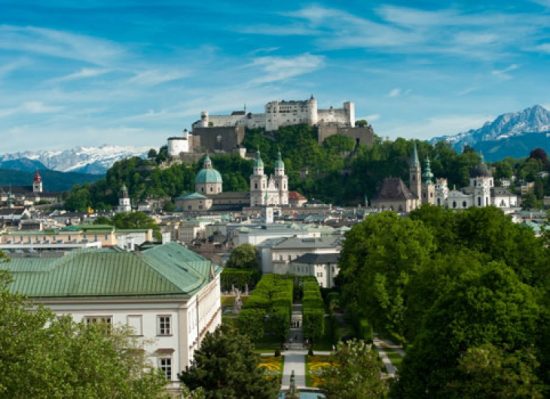 Anthering – the nature village near Salzburg!
Idyllic Anthering, only a few minutes' drive from the festival city of Salzburg, has preserved its village character and provides a charming combination of nature experiences, deeply rooted customs, as well as a wealth of cultural opportunities!
Anthering is located 7 km north of the festival city of Salzburg in the foothills of the Alps, and is reachable in just a few minutes from Salzburg Airport or the main train station via the autobahn.
Perfect for your vacation in Salzburg!
Anthering offers all of this and more for your family vacation in Salzburger Land:
Nature experience for big and small
Rich cultural opportunities with Salzburg so close
Village charm and deeply rooted traditions
Comfortable accommodations for the whole family from 4-star hotels to Farm Holidays
Culinary treats, from traditional to upscale
Many unique excursion destinations reachable quickly
Good public transportation to Salzburg (train and bus)
Is this what you're looking for? Wonderful, then we'll see you here soon!
Culinary enjoyment in Anthering near Salzburg
Enjoy the magnificent cuisine of Salzburg! Comfy inns, a fine restaurant, cozy cafés, and a friendly pub in Anthering invite you to stop by for a visit. All of the Anthering eateries, as well as farms with fresh products and other culinary businesses offering Salzburg specialties, can be found in the Anthering Dining Guide.
Mud meets cuisine
Only in Anthering is the healthy, potable mud known as "Trinkmoor" produced by the Sonnenmoor company also being used in food products. Which means, staying healthy now also becomes a true pleasure: whether mud beer from Raggei Bräu, mud bread from Bäckerei Schmidhuber, or even mud dishes at Restaurant Ammerhauser! It taste good and includes around 350 active agents produced by minerals and herbs! Give it yourself!