Sabine Niedermayr - books from Anthering
Writing runs in author Sabine Niedermayer's blood. Even in her youth she started writing stories and poems, furnishing them with detailed and realistic paintings of her own design. Her passion for writing and the creative process are unbroken till this day.
Luckily for us, because now there are not only fantastic novels and colorful illustrations but also a variety of other unique products, created with loving craftsmanship. This not only provides exciting entertainment but also a direct and very personal connection to the characters from her books. Especially the younger audience appreciates the opportunity to get into contact with the story and its characters, turning reading and being read to into a holistic experience.
Books, fantasy and co.
Sabine offers a truly diverse range of products, putting great care into their customization and connection to her books and characters. This concept is highly praised by her patrons. For instance, her series of children's books about a cheeky unicorn going on extraordinary adventures with its friend, is a humorous and enthralling companion for many of her youngest readers. Additionally, she offers matching T-shirts, cuddle pillows, coloring books or notepads and even a board game, featuring the heroes of the series. And, by request, Sabine even creates watercolor paintings of her characters and scenes from her popular children's books.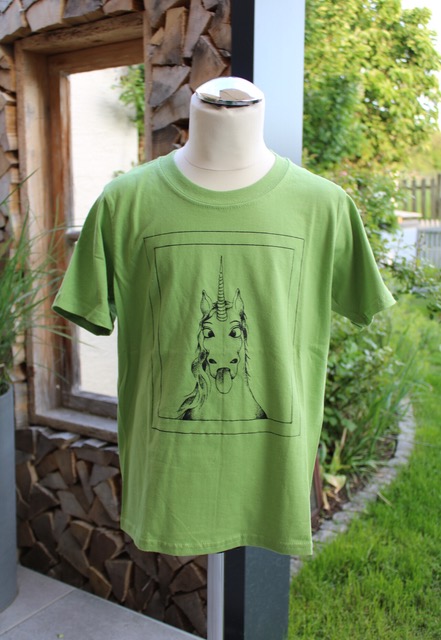 But Sabine doesn't only cater to children – she also supplies young adults with hours of undiluted reading pleasure: Her books give them a chance to dive into different worlds, explore them together with the heroes of the stories and even fight seemingly superior enemies, who's identity is often kept a mystery up to the end of the books.
How to get your hands on Sabines books:
Since as an author Sabine is not bound to a certain location, she primarily interacts with her readers and fans through social media. In addition, she is also present at prominent book fairs, for example Frankfurt and Berlin, and sometimes displays her books at Christmas markets. She also does readings for kids and young adults and participates in writing circles.
She often travels alone but also works closely with publishers, lectors and designers. The author also enjoys the regular exchange with her readers and other authors. Due to her long years of writing Sabine draws on a rich treasure trove of experience and professional partners who aid and accompany her projects.
Curious?
Contact Sabine to plan a reading or get a personal dedication for one of her books.
Gerne könnt ihr Sabine bezüglich einer Lesung kontaktieren oder eine persönliche Widmung für eines der Bücher haben. Writing a short email to autorin.niedermayr@gmx.at will do the trick!
Or you could check out her facebook or instagram page: