Schneidergütl chicken run
Reactivating a small closed down farm was the successful kick-off for Daniela's and Florian's livelong dream to build something of their own. Here, they live and work in harmony with their animals and nature and are perfectly content and happy. That they can make a living from it is almost secondary.
Providing mobile housing for their chickens is the perfect way to keep their hens happy and the pasture from overutilization. Once every few days the mobile house is moved along, providing the chickens with fresh new grass and giving the grazed pasture time to recover.
By the way, the Schneidergütl does not only sell fresh eggs but also a variety of organic spelt pasta.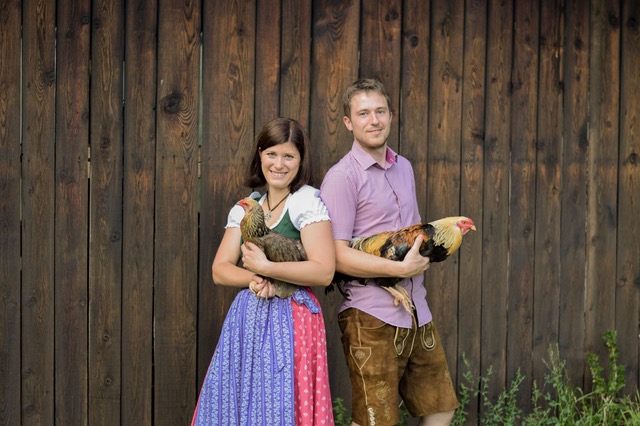 Luckily, a rise of awareness for the benefits of organic farming is underway and the patrons of the Schneidergütl set great store by the fact that the animals are kept in a species-appropriate environment. And you can see this for yourself every time you pick up your products at the farm because the hens graze right next to the self-service farm shop. A highlight that leaves many customers happy to return – in addition to the high-quality products, of course!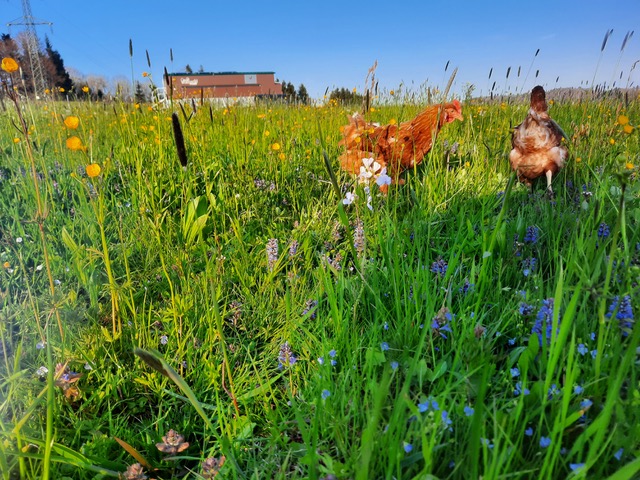 If you would like to try some of Daniela's and Florian's products you don't have to look far: their self-service farm shop is placed right next to the road, just a short distance from their farm in Würzenberg. And while you are at it, why not check out the hens and their mobile chicken coop on the adjacent field?
Piqued your interest? Come find us:
Florian Klinger
Würzenberg 45
5102 Anthering
Email: fjklinger@gmail.com
Web: www.schneiderguetl.at